Swindon
General Description
The Carbon Footprint visit started in the National Trust's central office in Swindon.

This innovative building meets high quality standards for sustainable design. It is open-plan throughout, and naturally ventilated for most of the year. Roof vents control air flows and temperature, and automatically controlled skylights reduce the need for electric lighting.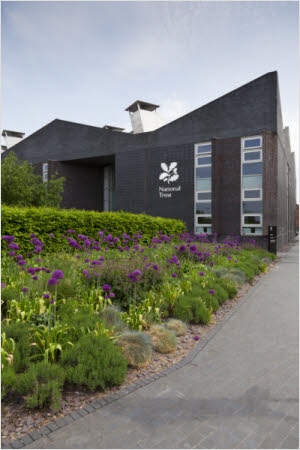 The National Trust office building at Heelis
(Photo: National Trust)
Solar-powered electricity is generated from 1,554 photovoltaic panels on the roof.

Internally timber was sourced from National Trust woodlands and carpet from sheep grazed on Trust land in the Lake District.

The building was designed by Feilden Clegg Bradley and opened in 2005. It has won many awards.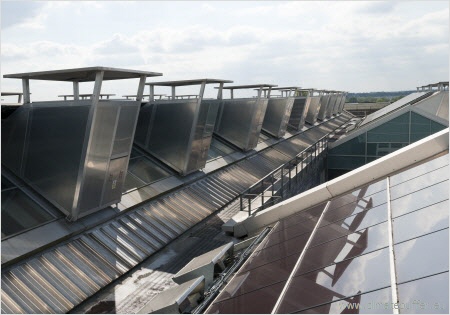 The roof with ventilation system and solar panels
(Photo: National Trust)
The project was funded from a Leonardo da Vinci grant.