Val de Saire
General Description
The coastal marshes of the Val de Saire are representative of many sites of the Conservatoire. This site located in the department of La Manche, east of the town Cherbourg, extends from Cape Levi to the Pointe de Barfleur. It is subject to erosion which causes regular breaches in the dune and flooding.

To exploit agricultural land behind the dune ridge structures (valves, gate afloat locally known as Noh) has been made in the early 20th century to drain the fresh water and drain swamps.

In terms of retro-coastal marshes, a strong reflection is being set up to propose management measures adapted or not to the natural evolution of these environments, in relation to the evolution of the coastline of hand and the financial aspect related to the maintenance of Noh other.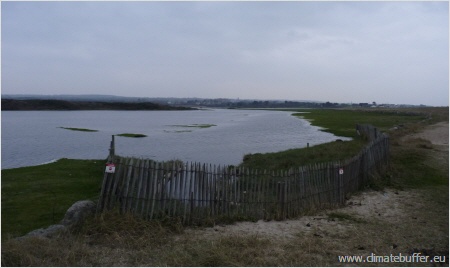 Val de Saire
(Photo: Celine Damery)
The marsh areas have a significant interest in flora and fauna and the risk of flooding in these areas would amend current ecosystems (freshwater marsh). Current thinking on patterns of some coastal towns sewerage are another issue of this territory (management of water quality and environment).

Studies on this site must accompany the upcoming local stakeholders in their reflection on the fate of coastal marshes back and help develop awareness tools.

The Val de Saire faces the problem of coastal erosion and marine submersion. Facing these problems, the major issues identified in terms of management of the environment relate to the loss of freshwater wetlands (specific functionality and richness), the management of Noh and fate of the avifauna. Issues on human activities focus on sanitation, agricultural practice, the impact on the landscape, hunting.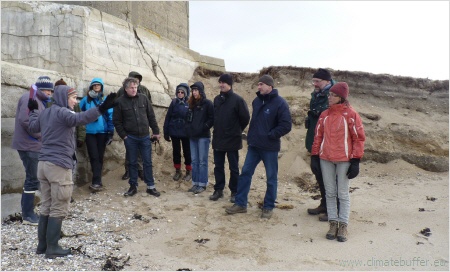 The Study Visit Group
Photo: Celine Damery
The project was funded from a Leonardo da Vinci grant.